WOW, it's been a long time since I last posted. I'm not even sure I remember how to use Blogger.
Anyhoo, A LOT has happened since the last time I posted. Let's do this bullet-style, shall we?
Went to Hawaii with Scott for our 10th Anniversary. Discovered the most incredible drink known to man - the Lava Flow. Google it. You're welcome.
Scott graduated from school and went back to work full-time.
Aidan got glasses.
I reduced my work schedule so I can drop the kids off and pick them up from school every day. Boo-yah!
I've been working my arse off trying to manage both work and home life and feel like I have ZERO free time.
Ashley started first grade and the boys started kindergarten (*sob*).
Hmmm. I can't think of anything else. Maybe THAT's why I haven't been writing - life is too boring.
But I'm gonna try to pick this thing back up again. I feel like the kids are growing and growing and I'm not documenting ANYTHING and this whole phase of my life is gonna be a big old blur. So, I'm gonna rally. Rally time!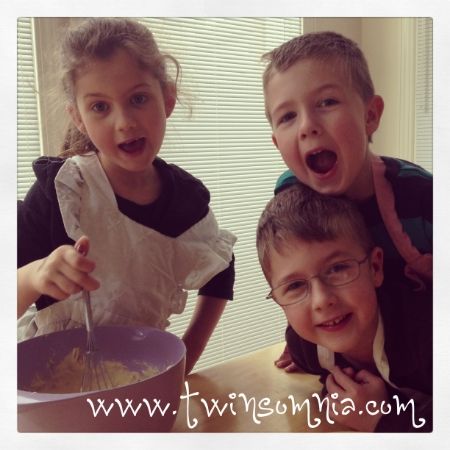 Look how big they are! And trust me, they've only gotten louder and crazier!