Ashley got her ears pierced last weekend. Does this mean she is officially grown up??? (Word to the Wise: She said it HURT. A LOT.)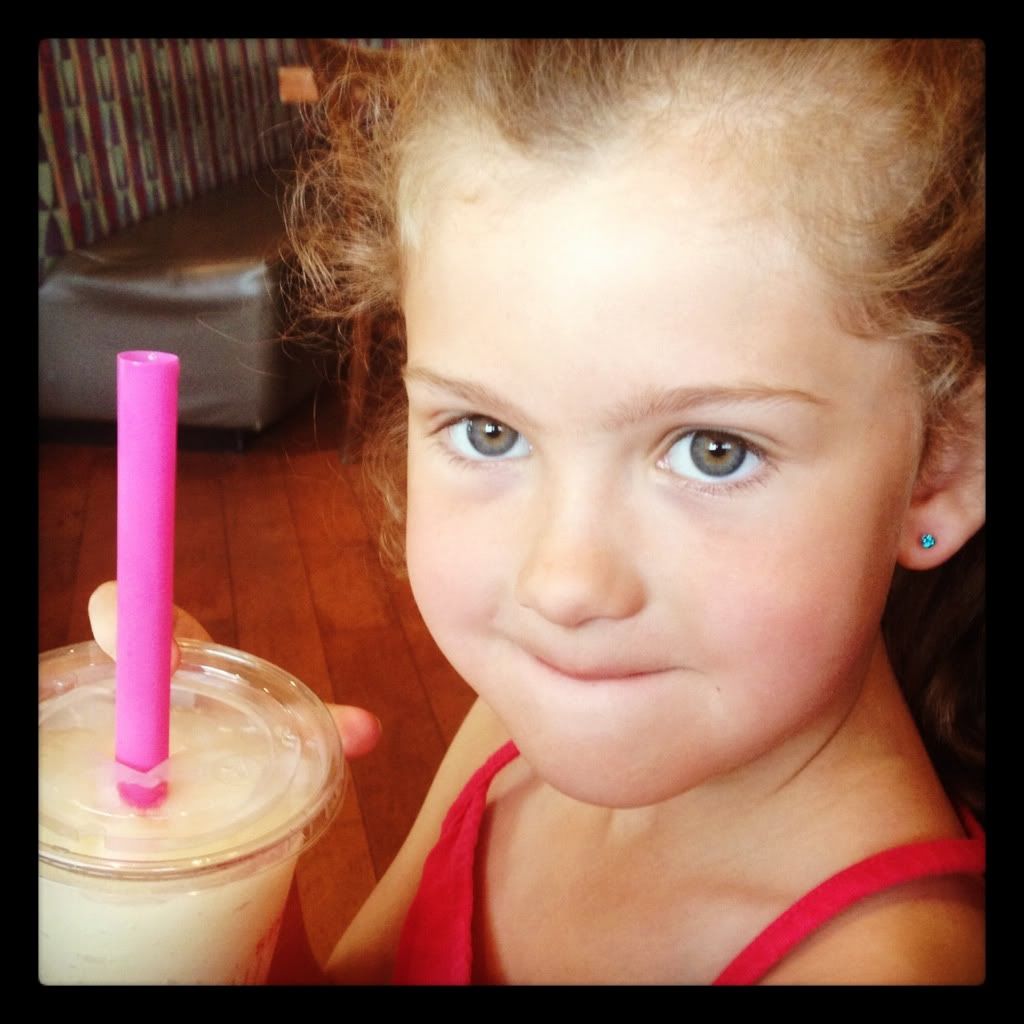 (And another word to the wise: Getting your ears pierced is EXPENSIVE. It cost us $54 at Claire's!!! Claire's, I tell you!!!!! Craziness. If I'd known that, I would have done it myself with an ice cube and a needle like back in the day.)
After the piercing we went to Paradise Bakery and got a cookie and some frozen lemonade. It was good stuff. Or so she said...I had a cafe mocha.
I can't believe my little girl has her ears pierced! By the way, she also asked me for a Justin Bieber poster the other day. I said no way. I draw the line at Bieber! Body mutilation - Fine! Bieber - NO!
Although I do like that new song of his.