Well, I'm moving right along with my
list of 36 things
- with only 2.5 weeks to go!
You know, I think this might have been the best idea ever. I'm not only totally enjoying myself, but I also feel this big sense of accomplishment every time I finish something on the list. It's quite satisfying.
10. Decorate a Christmas tree:

DONE!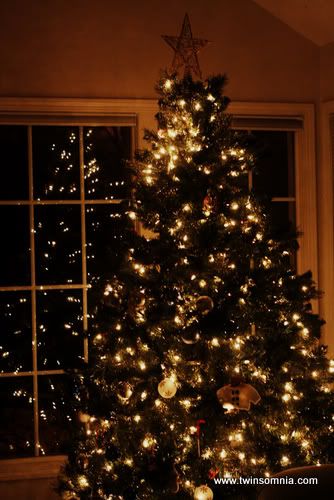 The kids totally helped with this one. Actually, they pretty much did it all. But I made sure all the ornaments had hooks and what not, so I'm calling this one done based on that plus my supervision of the whole deal.
(P.S. I'm so jealous of all of you that get to have real trees. I'm stuck with a fake one and a pine scented Glade plug-in. Damn Scott and his
fire safety consciousness
.)
8. Soak in the Jacuzzi:

DONE!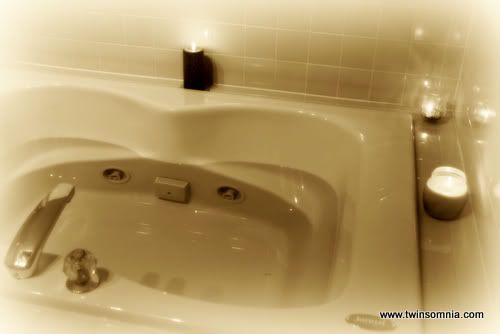 Now this one was actually not planned by me! Scott surprised me by having the tub filled up when I got home from work the other night. It was so niiiiiiiiiiiiiice to just relax and have some time to myself. And I didn't feel guilty about doing it because it was on the list so I HAD to do it. You know, it was just me being responsible and what not. Gotta check those items off, people.
I've done a few other things too that I'll be blogging about soon. Let me tell you, this list is making turning 36 a lot more fun.