Today definitely feels like winter.
There are flurries of snowflakes flying around outside my window, my office is FREEZING, and all I want to do is be home, wrapped in a blanket, sipping on some hot chocolate.
But, at least it smells pretty in here. One of my clients sent me flowers as thanks for all the work we've done for him this year. Aren't they so Christmasy?! I love them.
And, I'm trying out a new hair look today - the side pony. I hear it's back in style. Or if it's not, I'm going to try to bring it back, because I like it.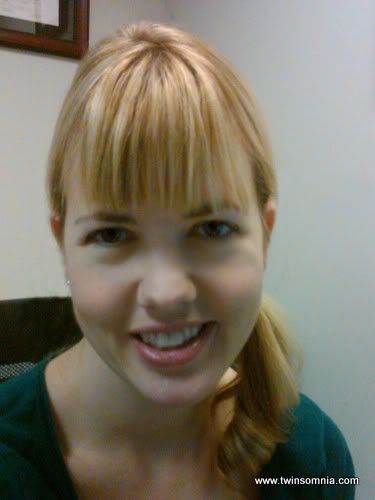 Now I just need to figure out a way to bring back leg warmers...