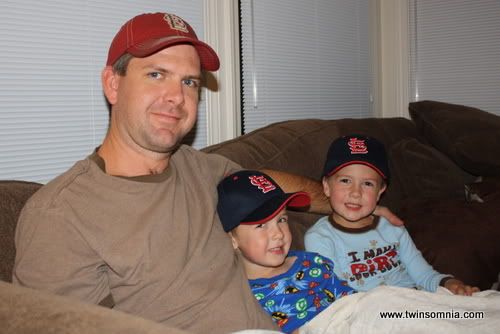 Dear St. Louis Cardinals,
Hello there. Please win a game soon. Otherwise my husband's head might explode, and well, I like his head. It still has all its hair, which is saying something for a guy in his mid-30's. Granted, it's a little grey, but who's to blame for that now, Cardinals, hmmm?
Anyhow.
Just win a game. Maybe tonight, if there's time. Or the next time you play.
Then again, it would be nice to have my TV back. Hmm.
Love,
Megan