A few weeks ago I took the day off from work.
Well, I didn't really take it "off" per se, since Scott was going out of town that day and I was running around like a madwoman with the twins in tow trying to get stuff done. But still.
We had a million errands to run, but the first one was to the cupcake store to pick up my mom's birthday present: a half dozen gourmet cupcakes.
Yes. I am the world's best daughter.
We marched in there right when it opened. And because I'm not one of those moms who goes into a cupcake store and won't let her kids have a cupcake....
We had cupcakes for breakfast.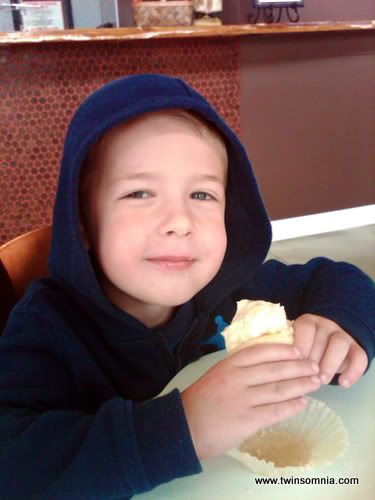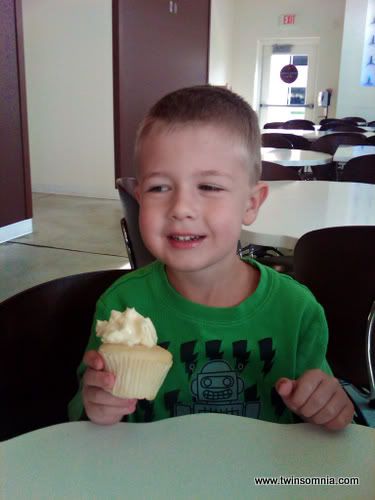 Yes. I am also the world's best mother.
Unless you're a dentist. Then you probably wouldn't think so.