So, we all know that I am having a midlife crisis, which has manifested itself in buying feather earrings.
I looooooooove them.
But believe me, I had to DIG for these babies at Forever 21. You see, all feather earrings are not created equal.
Some are a little too Pocahontas.
Others are a bit too Cyndi Lauper-esque.
And some are just too Peacockian. (Yes, I just made up that word).
The ones I found at Forever 21 fell into the latter category (i.e., I mean Peacockian, in case you get confused by "former" vs. "latter" - which I do.)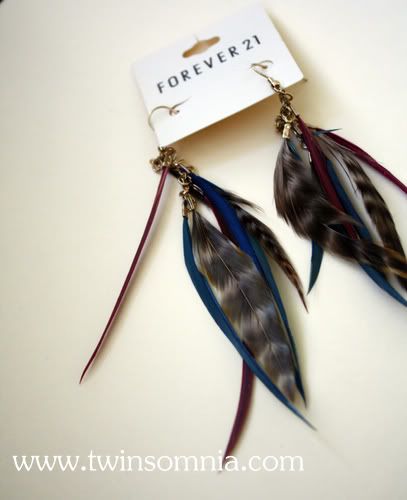 But I could see they had potential.
So when I got home from Baltimore, I asked Scott for his wire clippers and performed a little earring surgery.
And I am loving the results.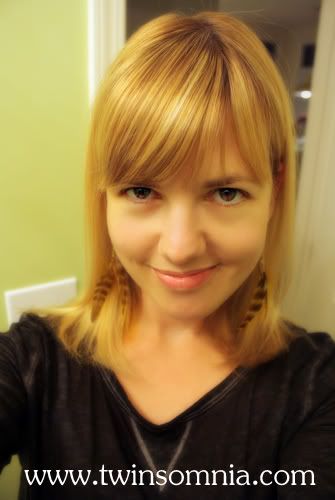 I really want to wear them this weekend with a sweater poncho thing I bought, too. Bordering on Pocahontas-territory, yes, but I think I can pull it off. Or maybe that's just the mid-life crisis talking.
(At least I didn't get a feather tattoo.)