This weekend the kids and I turned our driveway into a chalk art museum.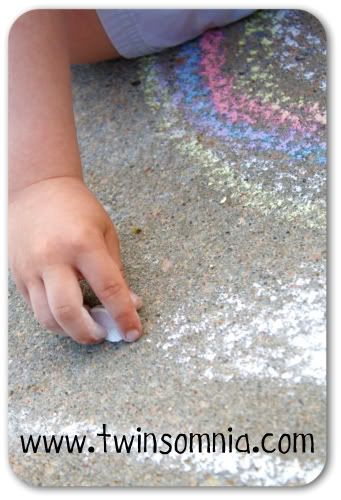 I drew tons of frames around the driveway and told the kids to fill them in. It was like a little mini-Renaissance sweatshop.
But I did give them a few breaks to act like goofballs. Well, it was mainly Aidan who acted like a goofball. Boy knows how to strike a pose.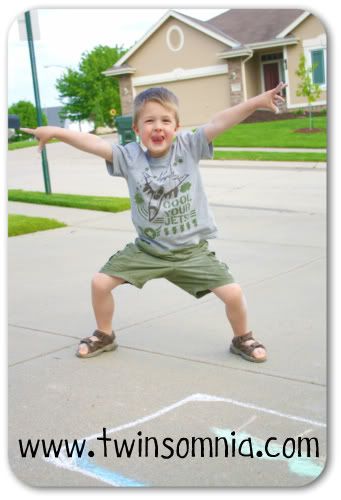 Once we were done, we had a masterpiece on our hands.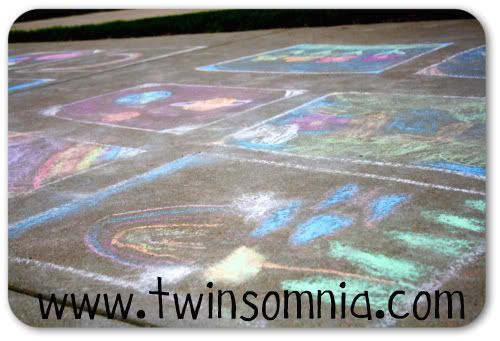 FYI, Ashley drew dollar bills on the driveway too. For the price of admission. Apparently I gave birth to a Republican.
Once we were done, the kids got all Mary Poppins on their pictures and tried to jump on in.
It didn't work. But they sure had fun trying!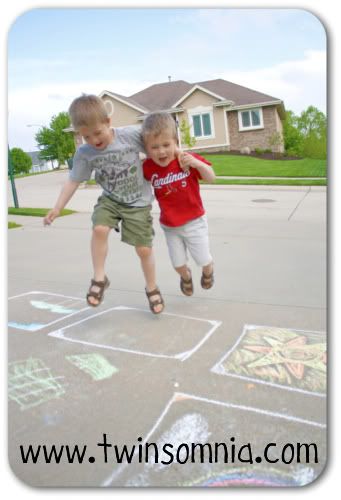 Last night it thunderstormed, and our works of art were washed away in less than five minutes.