Sometimes, on your first day of soccer, you really want everything to go well.
But then it turns out that you are only four years old. And well...you have no idea how to play.
So your big sister starts yelling at you like a mini-soccer mom.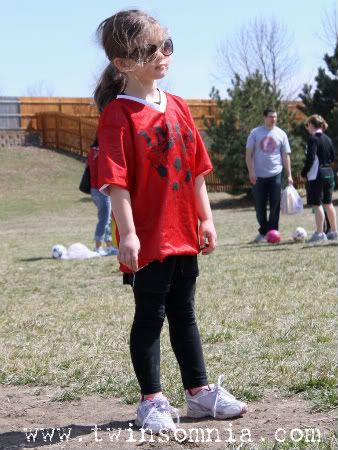 "BOYS! You have to kick it HARD!"
And you swear you can hear your parents giggling at you from the sidelines.
And nobody will get out of your way so you can kick a goal.
So maybe you decide to just take a break.
Or go for a leisurely walk.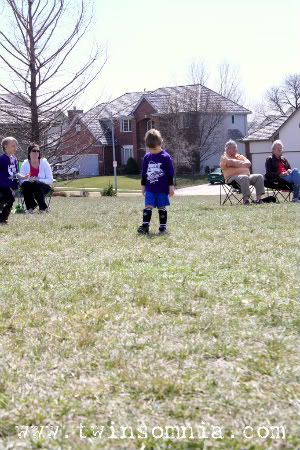 Which is okay. Because you're four. And because mommy already promised you ice cream after the game anyway.