My dear, hilarious, and incredibly awesome friend
Brandi
will soon be having her first baby. And as is tradition when one is about to bring a little one into the world, she recently had a baby shower.
I was delighted to be invited. And I wanted to buy her something very special for her shower gift. Something adorable, soft, and precious. I didn't know exactly what it would be - but I wanted it to be something squee!-worthy. You know what I mean. Something so charming that all the women in attendance at the shower would let out a collective "Squee!" as soon as it emerged from it's tissue-packed gift bag.
Something like this.
Or this.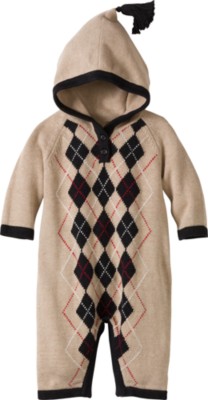 Or this.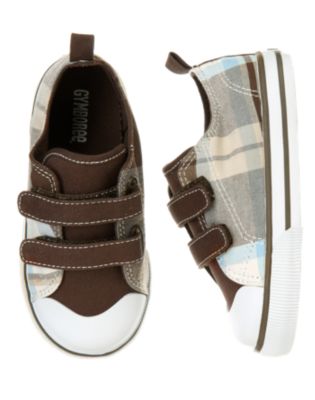 But unfortunately, I waited to buy her gift until the week before the shower. And even more unfortunately, work got crazy that week. So crazy that I ended up working late, traveling, and spending much of my free time logged on to my computer billing the hours away.
Pretty soon I realized that things were not looking good. The shower was only days away, and I still had not bought a gift. So I did something that, in my opinion, is absolutely essential to learn how to do if you are (i) a wife; (ii) a mother; (iii) employed; or (iv) a combination of any of the foregoing. And that thing that I learned how to do is:
Adjust Expectations.
Note that I did not say I have to
lower my
expectations. I just need to be able to
adjust
them. Doesn't that sound much more positive? I'm all about semantics, people.
Anyways, I adjusted my expectations as to what sort of gift I was going to be able to bring to the shower. I knew there was no time left for me to shop. But I also knew that I'm lucky enough to be married to a stay-at-home-dad who spends half of his waking hours at Target. So I asked Scott to pick something up off of Brandi's registry. And the more I thought about it, the more I thought "This is appropriate. Of course Brandi will want something off her registry for the baby. That's why she
registered
. Duh."
Expectations...adjusted.
So, on the day before Brandi's shower, Scott went to Target. But he couldn't find anything still left on the registry to purchase. Instead, he improvised and bought baby outfits. When I got home from work late that night, he filled me in on the change of plans. So I adjusted my expectations and briefly shuffled through the clothes he'd bought. They all looked cute, and I thought 'Job well done, Scotty.'
Until I started assembling the gift bag the next morning, just before I was supposed to leave for the shower. And realized Scott had bought preemie-sized clothes. And a Christmas outfit. For a baby that is not expected to be a preemie. And is not due until February.
On the drive over to Brandi's, I worked hard to adjust my expectations. "Oh, this is not so bad," I thought. "At least he got a gift receipt." But I was having trouble, I admit it. What would the guests at the shower think of my sad little present? There were certainly no squees in my foreseeable future.
So I decided to skip adjusting my expectations, and instead use the second most important thing I have learned how to do over the past few years.
Blame The Husband.
This one works every time. Especially when he's not there to defend himself.