The twins are learning about
super
important stuff in preschool this week. Take today's handout, for example.
As I understand it, you generally cannot pick your nose. Instead, you must blow your nose into a tissue. HOWEVER. If you get a crusty hard green booger in your nose that refuses to be blown outward, you can make a little tissue coat for your finger known as a "Booger Ghost" to remove the offending booger manually.
Good to know.
(I'm hoping the above illustrations are not drawn to scale, because that booger ghost does not look like it would fit comfortably up that kid's nostril.)
Also, Aidan explained, you should never
eat
your boogers, because that will give you a tummy ache. Seems like that should've been on the handout too, but whatever.
I have not asked either Aidan or Owen to demonstrate Booger Ghost usage yet, although it's on my list of things to do. Although it doesn't really seem seasonally appropriate, you know? I mean, it's not Halloween anymore. It's Thanksgiving.
Wait.
I know what to do.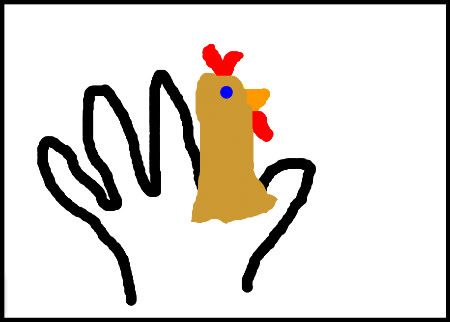 We'll use a Booger Turkey instead. It's
perfect
.
You're welcome for giving you another great holiday idea just in time for Thanksgiving.