I recently got the opportunity to review a product from CSN Stores...the
Little Tikes Ride-Ons Tikes Patrol 30th Anniversary Edition
.
Or better known as - the Police Cozy Coupe.
The boys loooooooooove this thing.
Love
. Although I think what they
really
love is the air of authority it gives them. In fact, I think it might be starting to go to their heads.
Take this afternoon, for example. Owen was just cruising along on his motorcycle, minding his own business, not causing any trouble.
Well, maybe he was causing a little trouble. "Look Ma, no feet!"
But he was in the wrong place at the wrong time. He was in Cozy Coupe police territory. During Aidan's shift.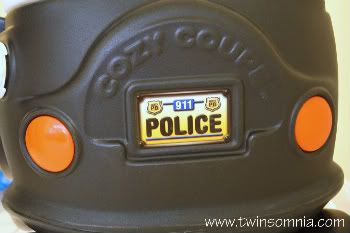 Did you know that the Cozy Coupe police force also serve as firemen? It saves a lot of taxpayer money.
"Do you know how fast you were going back there?"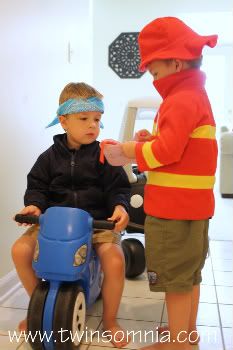 "I clocked you going 2 mph. That's too fast for this town, son."
Owen is thinking "This sucks. When is it my turn to play cop?"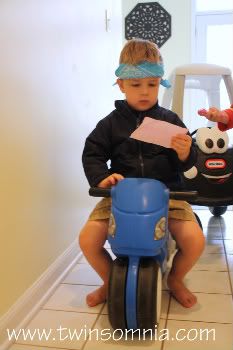 Or maybe something more along the lines of "Eh....kiss my pull-up."
But it's all in a day's work for Aidan. "Just doin' my job, ma'am. Just doin' my job."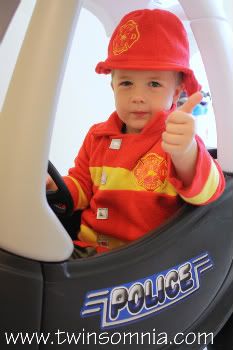 ***I received a free Little Tikes Ride-Ons Tikes Patrol 30th Anniversary Edition from CSN Stores in order to facilitate my review. No other compensation was received.***