Guess what it would normally be time for this week? That's right, time for another Date Night Challenge!!!
Except Scott and I actually went out on a
real
date last weekend since it was our eight year wedding anniversary. And I left my camera at home. Boo.
So instead, you can reread all of the previous installments of Date Night Challenge, which I've conveniently linked up to on my
Features
page. Or, I can inundate you with photos from our wedding eight years ago. And by "inundate", I really mean post the 3-4 pictures I scanned a few years ago before I got bored of scanning wedding photos. Dude, you young brides who had digital camera technology back when you got married were so darn lucky! Back in my day, if I'd asked my wedding photographer for a CD of my wedding he would have just handed me a copy of Monster Ballads.
But I do love breaking out my dusty old wedding album.
Sigh
. Maybe next year I'll scan more to share.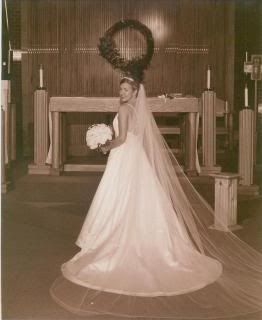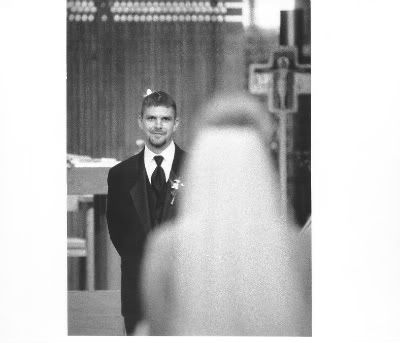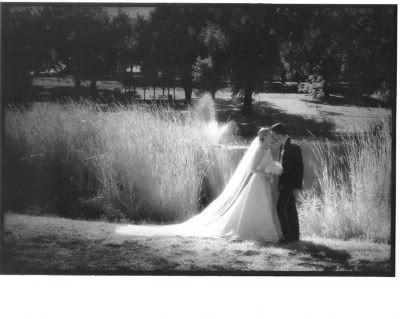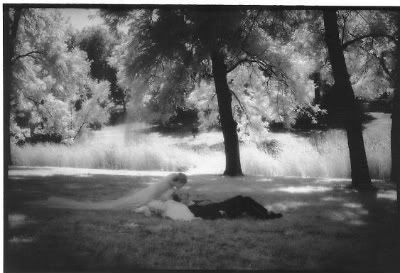 Ah, young love. And Scott with a goatee! Fun.
I wish I had more to post, but I told you I got bored quick. Just be thankful I posted wedding pics instead of recapping our anniversary dinner at Red Lobster. Which was wonderful, until our waitress asked us to fill out a survey at the end of the meal that asked us if the Crab Lover's Dinner was "moist enough." Um....ew.
Anyway.
Next week we'll be back up and running with Date Night Challenge. The theme will be....
(Aren't you just dying to know????)
Grooveshark is in the Heart
Trust me...it'll be good.