A couple of weeks ago, I went to Target. And while there, I purchased a ridiculously cute sparkly black flower hair pin. I
love
it.
Then I came home and wanted to discuss it with my husband.
As I prattled on about how I discovered it in a little bin hanging on the accessory wall in a place where you'd never expect to find hair pins and how it was so super cute and only $5.99 which may have been a little pricey for a hair pin but I never buy hair pins for myself so I just went for it and blah blah blah, my husband's eyes glazed over and I swear I caught him watching baseball over my shoulder.
And I realized what I needed even more than a $5.99 hair pin: a captive audience.
And thus, I have decided to create a new little feature here on my blog:
Little Things That Make Me

S

t

u

p

i

d

Excited
Now, let me make clear that I am not hawking or reviewing products here. Nobody's paying me or providing me with anything. My google page rank is way too low for that. I'm just using my blog as an outlet to exclaim over and dissect little materialistic things that make me ridiculously excited. And maybe along the way, you'll find something that makes you stupid excited too.
It's like Oprah's Favorite things. If Oprah was really cheap. And loved to shop at Kohl's.
So here we go, the first ever semi-regular edition of "Little Things That Make Me Stupid Excited" (and by "semi-regular" I mean "when the mood strikes me").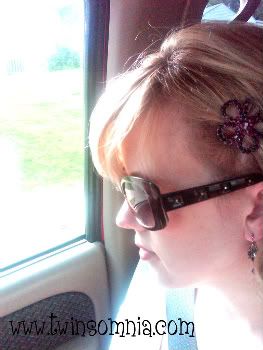 The sparkly barrette that started it all. This one is such a hidden gem, I couldn't even find a picture of it on Target's website, so I had to take my own pic via cell phone. The picture does not do it justice, mainly because I hardly even got it in the picture. But blame Scott for that, since he said I was distracting him while we drove to dinner. And then he wouldn't even take a picture of me himself because he said he was busy watching the road or some nonsense like that.
Selfish.
Chicken Scallopine, courtesy of
The Pioneer Woman Cooks
. Holy
crap
, is this recipe good. And super easy to make, too! I made it when Scott's brother and sister-in-law were in town, and everybody scraped their plates. I only made one slight tweak to the recipe. I added a little
extra
heavy cream.
Oh no, she di'int!
Oh yes. I did.
Something that you may not know about me is that I am a total klutz. It is ridiculous. I run into things, I trip over things, I drop things, etc. etc. and so on and so forth. I also spill
everything
. There isn't a container full of liquid anywhere that I haven't spilled.
Cup of water? Spilled it.
Can of diet coke? Spilled it.
Glass of white wine? Spilled it, refilled it and then spilled it some more.
So when I discovered this bad boy at
Bed Bath & Beyond
, it was love at first sight. Scott calls it my "adult sippy cup", and I am not ashamed. Well, maybe a little ashamed, but at least I'm not ashamed while scrubbing white wine out of my carpet.
My mom discovered these just last week. She gave me a bite of hers, and I thought I died and went to heaven. Then, when she came over to babysit the night Scott and me and my sparkly hair pin went out to dinner, she brought me another one that I could have all to myself. I took one bite and saved the rest for later.
Except then she fed the rest to Ashley.
While munching away, Ashley said to my mom, "Mommy's gonna be
mad
."
My daughter knows me well.
And that's all I've got for today, folks. Hope you enjoyed this first edition - and if you didn't, well, my husband says there's a really good baseball game on. Maybe that will be more to your liking. ;-)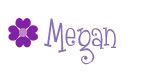 P.S. I'm also linking up for Follow Me, Chickadee Friday and Friday Follow this week! Also
Friendly Friday
and
Blog Hop Friday
. Good gravy, there's a lot of Friday link-ups out there! Welcome anyone who stops by!