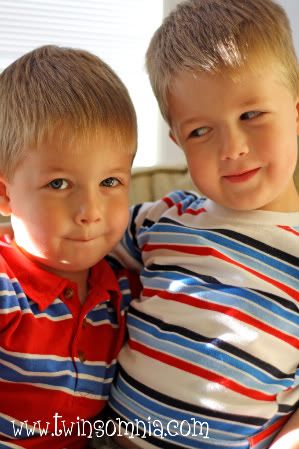 Tonight was "Kids Eat Free" night at our local
Paradise Bakery & Cafe
, so we wrangled the kids into the car and headed out for some gourmet sandwiches and salad.
My favorite part about eating at Paradise Bakery is that your meal comes with a chocolate chip cookie. A warm, gooey, freshly baked chocolate chip cookie. These cookies are, in the immortal words of Dora's backpack,
"delicioso."
But, since we strive to be good parents, the kids only get their cookies if they first eat their grilled cheese sandwich and side of yogurt. Which I always secretly hope they won't do, because yay, more cookies for me. But tonight, all the kids earned their cookie privileges. I was quite disappointed, so I pulled out all my tricks to see if they'd hand them over voluntarily. My tricks may or may not have involved me telling them there were nuts in the cookies. And that the chocolate chips were really raisins.
Don't judge me. They are
really
good cookies.
But unluckily for me, the kids didn't fall for it. Apparently nuts and raisins aren't the deterrent they used to be.
So I begrudgingly passed out the cookies. As Owen happily munched away on his, he all of a sudden looked thoughtful. He then broke off a piece and said "I shah wih Ay-an." (Translation: I share with Aidan).
Aidan looked dumbstruck. Was Owen offering him cookie? He looked at us, as if to make sure. We nodded and Aidan took the piece.
So I said to Owen, "Owen, you are such a good boy! How nice of you to share your cookie with your brother!"
And just like clockwork, the sound of praise made Aidan decide that he wanted to share part of
his
cookie, too. So he broke off a piece and handed it to Owen.
A much bigger piece than what Owen had just passed to him.
It was then that I realized Owen is an evil genius. He smirked at me across the table as he munched on his cookie and a half, while Aidan looked befuddled that the sharing game had ended so abrubtly.
Well played, Owen. Well played. When it comes to the art of cookie manipulation, it appears that the student has become the teacher.
Note to self:
Must work on cookie swiping skills prior to girl scout cookie season. Nobody messes with my peanut butter patties.
Nobody
.