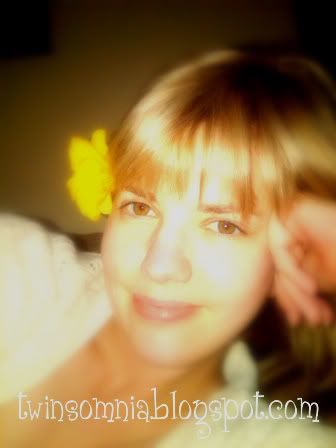 Today was one of those days. One of those days where you want to just chuck it all and fly to Paris. Or at least chuck it all for a couple hours and go shopping at Old Navy.
So you lay down on the couch drained of energy while your husband mercifully takes the children outside to play. And you lay there, quietly. Wondering how today got away from you. And wondering how the children can make you so tired. And cranky. And thinking that maybe you're not doing such a good job at this mothering thing after all.
But then your littlest son runs in the door and brings you a flower. And your daughter asks to take your picture with your cell phone. And you don't know where your middle son is, but he's probably being cute somewhere, too.
And you smile, in spite of it all. And think...
Thank goodness for
t
o
m
o
r
r
o
w

s
.