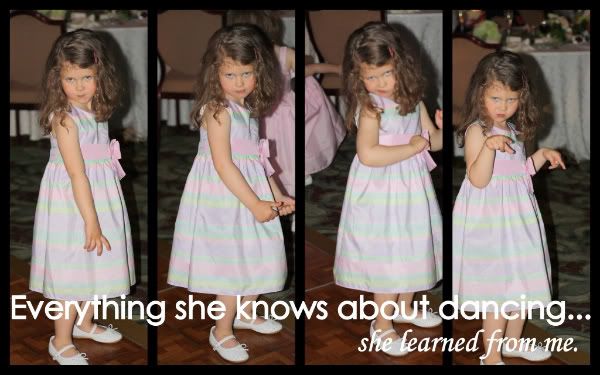 One time, when I was a little girl, my dad told me to stop running around the house.
I said, "I'm not running. I'm
dancing
."
He said, "No, you're not. You're running."
And I replied, with just a little bit of disdain in my voice, "Dancing
is
running."
He still teases me about it to this day. And I don't blame him. "Dancing is running!" How silly is that??
Because clearly, dancing is not
just
running. It's running
with wacky facial expressions. And pointy fingers. And just the right amount of attitude. And maybe a little bit of an overbite, if you can manage it.
Just ask Ashley. She has even more natural dancing talent than me, and that's really saying something.