Last Week
,
I thought it might be fun to dig out my old dance costumes from when I was a little girl and let Ashley try them on.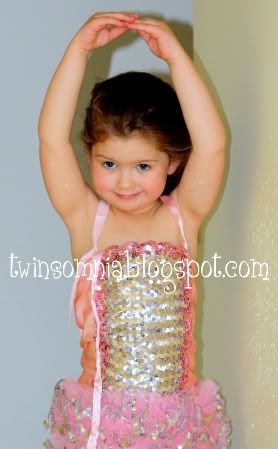 Once Owen saw all the attention Ashley was getting, he wanted to wear the ballerina costume too. And since I am a non-gender-role espousing mother, I put it on him.
He danced up and down the hallway, gay as a little lark. And by gay, I mean happy. Really, I do.
Then he saw my hand reaching for the camera. And as happy as he'd been a moment before, he was now equally incensed. "OFF, Mama! OFF!" he shouted as he ran towards me, already trying to wiggle out of his sequined constraint.
I tried to convince him to keep it on a little longer, but he wasn't having any of it. Apparently he realized that the picture I was about to take would haunt him for years to come. Oh, how I could have embarrassed him! Just think of the lost opportunities...bringing out the photo album the first time his girlfriend came over, sending it in for the baby picture section of his high school yearbook, slipping it in to the slide show at his wedding reception... All gone in an instant.
Oh well. I'm sure someday I'll take a picture of him that has equal embarrassment potential.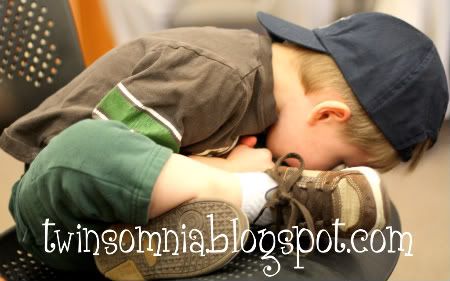 If I can ever get him to look at the camera again.