Hosted by Krystyn
I'm not really much of a meme person. Memer. Memer-er.
Or whatever you call it.
But I did like this idea, which I stumbled upon over at
Really, Are you Serious?
(which is a fun and fabulous blog, by the way). Basically, you're supposed to take a picture of you and your child(ren) every Monday so you can prove to them one day that you did in fact participate in their lives.
So tonight I had Scott take pictures of what I like to call
"The Pile."
Basically, this is what the kids and I do every night after I come home from work. I sit on the couch, and then they sit on me. It may not be the most exciting activity in the world, but it works for us. Or I should say it works for them. As the sat upon, I really have no say in the matter.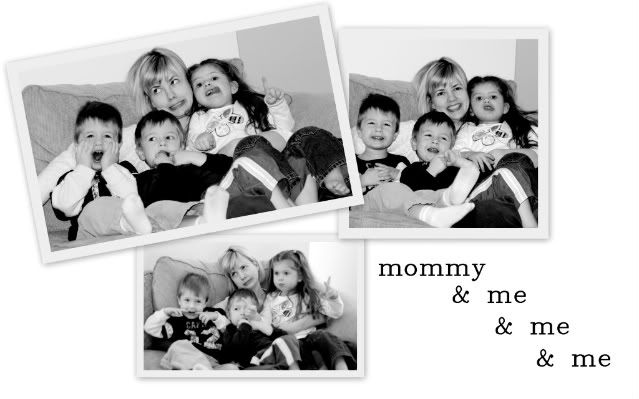 They totally love me. How could they not when I snuggle with them and make silly faces all evening?
Either that or they just think I'm really squishy.