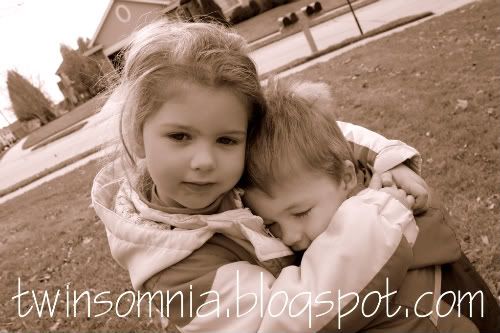 As I went about my business cleaning up this morning, one of my children (Owen) began to play one of his favorite games...I call it "Turn the tv on, turn the tv off." It's kind of self-explanatory.
In the 10 second intervals that the tv remained on, Ashley somehow became engrossed in Akeelah and the Bee, which was the movie of the day playing on the Disney channel. I've never seen this movie, but I've heard it's about kids and spelling bees and issues related to such. Now how's that for a helpful synopsis?
Anyway, as I watched Akeelah spell the word "pastiche", I realized that I had on my hands what is called a "teachable moment." Also, I realized that Owen was driving me crazy with the tv.
So I turned off the tv for good, and attempted to teach Ashley how to spell a few words. First we spelled her name. Then we spelled "cat". Then we went to my mom's for lunch. (Hey, we were hungry and she was serving pizza rolls. You would've gone too).
Later tonight, we got back to spelling.
Me: Ashley, do you want to learn how to spell Aidan and Owen's names?
Ashley: Okay, mommy.
Me: Their names are easy to remember...Owen's name begins with the letter "O". See? O-wen. And Aidan's name begins with the letter "A". A-idan. Isn't that neat?
Ashley: And my name begins with the letter "A"!
Me: Yup, that's right. But your name makes the "ah" sound. Like Ah-shley.
Ashley: Mommy, I wish Aidan and Owen had new names.
Me: You don't like their names?
Ashley: No.
Me: Well, what would you name them if you could give them different names?
Ashley: Um, I'd name Aidan "Cute Little Aidan."
Me: Aw, that's sweet! And what would you name Owen?
Ashley: George.
Me: Huh.
And thus ended our spelling lesson for the night.