I swear, I'm going to have to rename this blog wedding-somnia based on my last three posts. But it's not my fault that everyone I've ever met in my entire life has decided to get married in the last few weeks!! And no, I do not have a tendency to exaggerate, why would you ask that?
Anyway, this is the last wedding post for awhile, I promise. Unless my other brother and his fiance decide to elope in Fiji next week and invite me along. In which case I promise I will back up any pictures I take immediately to a CD or one of those little flash thingamajigs or something else designed to protect against a Picasa binge and purge.
But I can't let August go by without a little post celebrating my own wedding day, which occurred seven years ago sometime last week.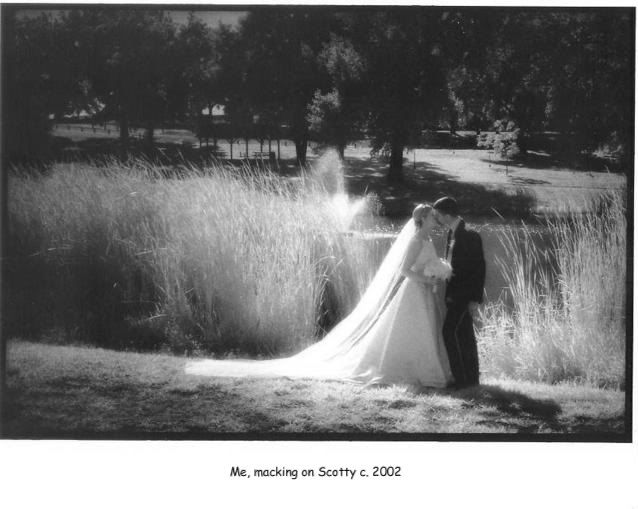 I remember that day as if it were yesterday. Which isn't saying much because I can't remember what I had for breakfast yesterday. BUT, I do know that I made the best decision of my life that day - pledging before God and all our family and friends to love Scott forever and trusting that he was going to love me right back. On the other hand, I don't think I made the right decision regarding the main entree at the reception - the chicken piccata was a bit dry. Oh well, live and learn.
Happy Anniversary, Scotty. You are the calamine lotion to the 7 year itch. I love you.