I recently realized that the twins are the same age now (17.5 months) that Ashley was when they were born. Honestly, looking back on that time I don't know how we made it through... But here we are today....everyone's still alive, so I guess we can call it a success. ;-)
Anyways, I wanted to post a photo comparison to show how much they've all grown...
Here's Ashley at 17.5 months, with the boys as newborns...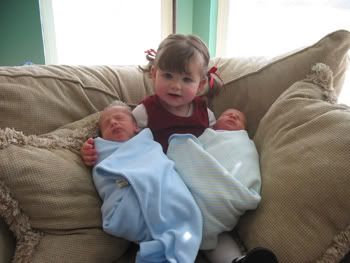 And here are the boys at 17.5 months, with Ashley in the same chair...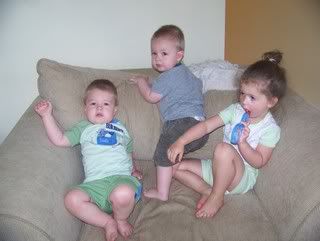 It's crazy how much they've grown.