The pergola is done! The pergola is done!
Well, except for the ceiling fan. Did I ever post that my post
here
guilted Scott into doing the ceiling fan after all? I knew starting this blog was a good decision!
Anyhoo, he forgot to buy a corner or a notch or some such thing at Lowe's, so the ceiling fan will have to wait a few days. But other than that, it's done!
Here he is putting on the finishing touches...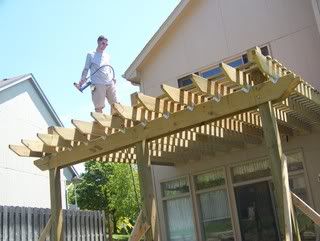 And here it is all finished...yahoo! And yes, that's one of the twins in the picture, not a
creepy gnome
.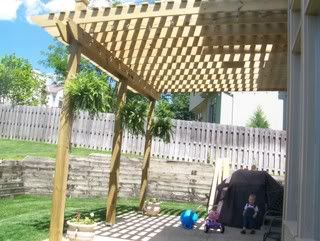 And here it is all lit up at night...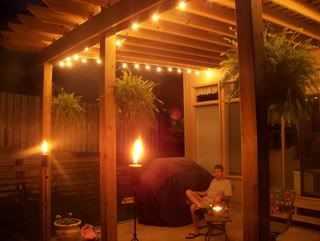 I love having a husband who can build stuff! :-)