Since Scott finally finished up the pergola, I got to play outside with the kids today. Bonus! We have been cooped up inside for far too many weekends. I also got to play around with some of the manual settings on my point-and-shoot camera...I'm dying for a fancy camera and photoshop, but I think it will have to wait for awhile.
Here's Ashley playing in the sandbox (or as she calls it, the "desert")...
Close-up of my beautiful girl...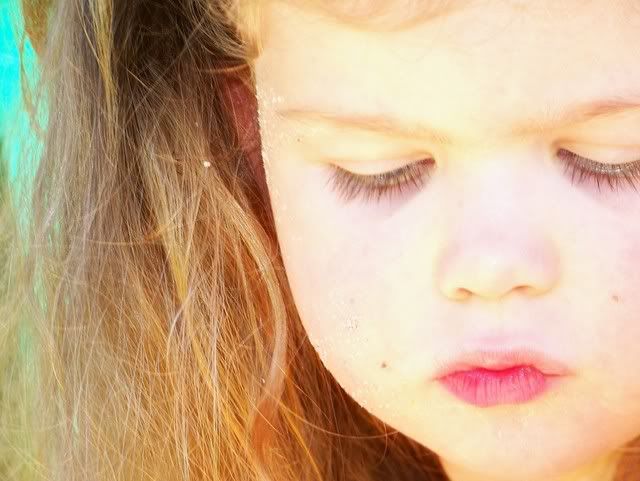 Aidan's such a sweetheart...